2015 – Present | Regional Vice President. Europe, Middle East, Africa and West Asia
Houghton Mifflin Harcourt

HMH creates engaging, dynamic and effective educational content and experiences from early childhood to K-12 and beyond the classroom, serving more than 50 million students in more than 150 countries. Available through multiple media, our content meets the needs of students, teachers, parents and lifelong learners, no matter where and how they learn.

2013 – 2015 | Deputy Managing Director – Digital
ITP Publishing group

ITP was founded in 1987 in the UK, and won The Queen's Award for Export Achievement in 1995. The company now publishes more than 75 weekly and monthly magazines and has a wide portfolio of market-leading digital properties.
Leading the digital department of ITP which includes:
- Establishing and managing three main functions Digital advertising sales, technology and content creation and distribution in multi-screen platforms.
- Created new products (Time Out Dubai in Arabic, KhabarKhaleeji.com)
- Creating new functions to existing offerings that reflects directly on the bottom line.

2013 | Manager
Intigral – KSA & UAE (Consultancy Position)

Intigral is an end-to-end solutions provider focused on delivering digital media content services to regional telecommunication operators.
Managing and launching the leading online consolidated portal for Saudi Telecom Company (STC), which is the largest online telecommunication service provider in the Kingdom of Saudi Arabia and in the region. Full P&L responsibility, focusing on re-structuring the organization and delivering unique content, and third party partnerships for delivery over multi-screens and monetization. Introducing new advertising revenue model to all the digital assets of STC and other regional telecommunication in the region.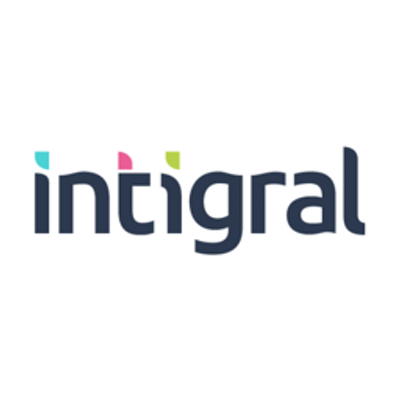 2012 | Strategy and Emerging Markets Consultant
Digitouch - Istanbul, Turkey (Consultancy Position)

Digitouch is Turkey's leading Performance Media Group. Consulting mandate restructuring and re-engineering the company's operations and setting a clear strategy to expand products and services into MENA & emerging markets.
Reengineering the mother company it's three sisters companies, focusing on revenue and team structure within the retargeting,
social media and digital services agency.

---
Jan 2011 – Oct 2012 | Country General Manager
Microsoft - Amman, Jordan

Responsibilities include:
* Competing for market share * Full P&L responsibilities - Quarterly accountability
* Growing existing brand presence * Developing new business
* Optimizing on the countries operations and results

---
2010 – 2011 | CEO
Thoora Inc. Part of Rogers Ventures - Toronto, Canada

A new and unique service that helps people discover in real time the news that is attracting the most attention within social and traditional media.

---
2007- 2010 | Regional Manager
Google - UAE, Lower Gulf and Levant

Developed and executed on the go to market strategy. Determined the appropriate channel strategy, support model requirements, and target advertisers. Coordinated with the appropriate functional teams to achieve desired goals.

Surpassed the projected sales quota by 35% in just under a year of establishing the operation in Dubai
Hosted the first ever Google Agency, Advertise, Webmaster, MENA forums events in MENA
Focused on business development and building the search advertising market through agencies and direct clients
Guided sales efforts by building customer acquisition strategies, advising teams on potential business opportunities and assuring the required services are properly delivered.


---
2000 – 2005 | Regional Manager
maktoob.com – (acquired by Yahoo Inc), UAE

The company is the world's largest Arab Web portal.

Managed regional operations and reported directly to the CEO
Established and managed the offices in GCC, Levant and North Africa
Managed and executed corporate communications strategy
Devised a cutting edge e-marketing strategy to establish the company's brand among top media and advertising decision makers in the Middle East.
Increased annual revenues by over 1000% over first two years and helped Maktoob.com attain the largest share of online advertising revenue in the Middle East.

---
ARAMEX, Jordan (Sep1999 – Sep2000)
Business Development Team Leader

The Middle East's largest courier company.

Established and managed the company's largest logistics service warehouse in the region at Queen Alia Airport.
Managed key functions of tender administration, selection of contractors, recruitment, training of staff and setting formulation of strategic promotional plans for new services.
Turned around City Express (Aramex's distribution venture in Jordan focusing on newspapers and magazine distribution), from a loss making division into a highly profitable enterprise by implementing a comprehensive restructuring plan for the sales division and developing new distribution deals.

---
Intaj: Board member and secretary general 2011-2012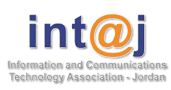 ---
Young Presidents' Organization -YPO - Member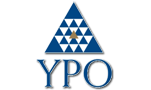 ---
Young Arab Leaders - (YAL)

---
AWARDS
Jordan Crown Prince's Gold Award for achieving outstanding results in community services, education, youth activities, sports and entrepreneurship.
Appointed as a Judge for three consecutive years for the regional E-biz challenge of Zayed University in UAE.
Awarded by Jumeriah Group for the Best Marketing Campaign in 2009
Recognized as one of the top 20 individuals in the MENA region - shaping the region's digital media in 2010 by Digital Broadcast Magazine, ITP